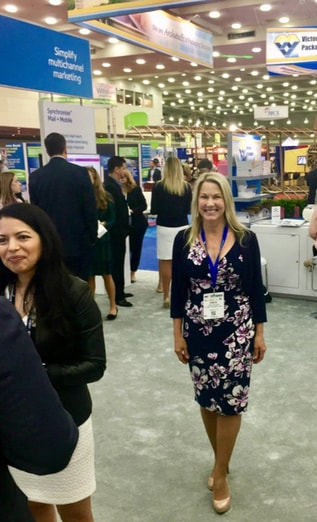 National Postal Forum 2017
"I received requests from every business unit to bring Dale Allen onto our booth at NPF! She is 1000 percent aligned with our business goals."
P. Ferrell, Manager, Global Events Strategy


---
---
ESTRO 2017 - Vienna, Austria
I would like to tell you that throughout all these years, there has never been a single show where you have not performed beyond our expectations! You have always given us entire satisfaction with your presence on the booth. I have never seen anyone tell the story of IBA with such a heart and determation! Bao N., Marketing Manager, Proton Therapy

---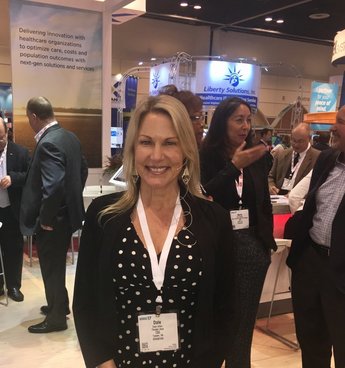 HIMMS 2017
Healthcare Information and Management Systems Society
Orlando, Florida
"Thank you for doing such a great job for CSC!"
C. Subero, Regional Marketing
---
---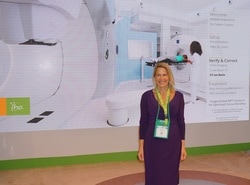 ---
---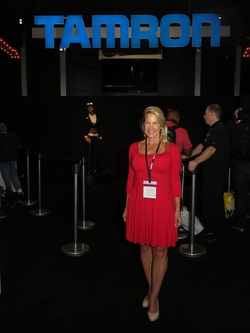 ---
Photo Plus East 2016
---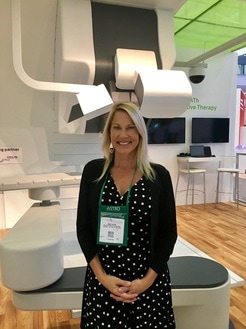 ​ASTRO 2016 Boston - American Society of Therapeutic Radiation Oncologists
"You rocked our booth in Boston!" B. Nguyen, Marketing Manager, Proton Therapy





---
---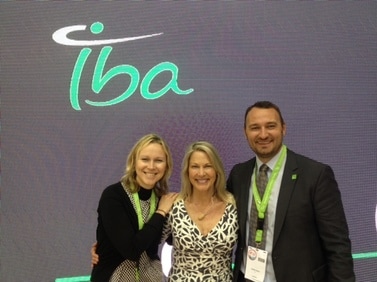 ​"Again thank you so much for the good work at ESTRO 2016, and for the energy and your big heart!"
Bao Nguyen, Marketing Manager, Proton Therapy
Torino, Italy




---
---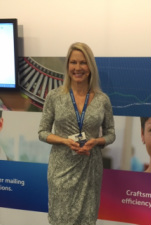 National Postal Forum, Nashville, TN
with Pitney Bowes



---
---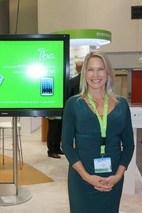 "Thanks so much for your energy and contagious enthusiasm! Great to have you on our team at the European Association of Nuclear Medicine Conference EANM 2015!" Rebecca LoBue, Marketing Director, IBA
Hamburg, Germany



---
---
"Thank you for all your work at National Postal Forum 2015. As always, you made a huge a difference in drawing people in and helping build traffic in our booth. Thanks!"
Olivia Blake Marketing Manager, Demand Generation Enterprise, Pitney Bowes

Glad to be a part of Pitney Bowes successful show at IRCE 2015 in Chicago.
Here with Marsha Collier, listed on Forbes "Top 20 Women of Social Media Influence" and author of
"Social Media Commerce for Dummies" and "eBay for Dummies."

---
---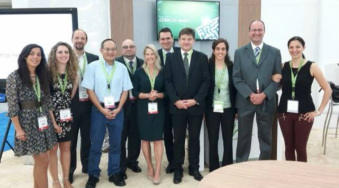 "As usual, it was a real pleasure to have you on our booth again and to collaborate
together on our success at SNMMI 2015."
Rebecca Lo bue Marketing Supervisor IBA RadioPharma Solutions
Baltimore, MD



---
"Brilliant job expaining ProteusONE at the ESTRO 2015 in Barcelona!" (European Society of Therapeutic Radiation Onologists Conference)
José Luis Roldán de Llano, EMEA Sales Director, IBA

---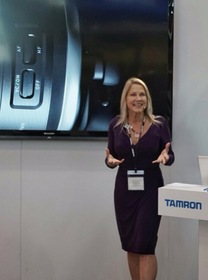 "Your presentations at Photo Plus East 2015 were at hit! We appreciate everything you did for us at the show!"
Stacie Errera, Chief Marketing Officer, TAMRON USA, Inc




---
---
"We loved working with you again at Toy Fair 2015 - I am always so energized by your energy! Thanks for that, and for attracting so many people to our booth!" Laura Sullivan, Vice President, GiantMicrobes
"Thanks for all you do Dale, in making Graph Expo 2014 and all our shows such a great success!"
Linda Ordonez, Event Marketing Manager, Enterprise Solutions, Pitney Bowes
"Thank you, Dale for an excellent job at ASTRO 2014! You certainly brightened ProteusONE with your smile and presence. It was a great job and we received positive feedback on all fronts. See you soon!" Olivier Olivier de Sadeleer Marketing Manager, Proton Therapy

"Thanks again for your exceptional contribution to IBA's success at ASTRO 2014!" Emmanuelle Wargnies, Marketing Officer, IBA
"Dale Allen 's knowledgeable, personable yet authoritative presentation style and voice bring an unmatched level of credibility to our client's products. The good will she generates creates a clear advantage in helping clients differentiate their message from competitors."
Paul Berger, Principal, Berger Communications Group, LLC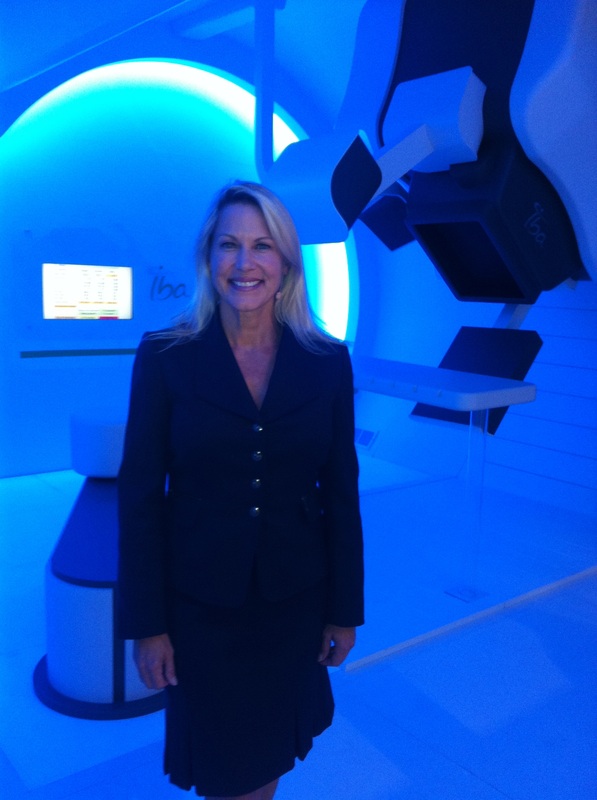 IBA
Pitney Bowes
Earnst & Young
The Help Network
King Pharmaceuticals
Dixie
Toys R Us
VIA
Canon
Pharmetica
Dymo
Walgreens
Bain de Soliel
Merck Pharmaceutical
Sanofi
Miles Pharmaceutical
Save the Children
Uniroyal
BMW
TALA Bath & Body
Astra Zeneca
Fembrace, Inc
National Council on Aging
Philip Morris
The Hartford
CHUBB


New York Life
Evenflo
Targus Group Int'l
Pfizer Pharmaceutical
GenRe
Northeast Utilities
Upjohn
Perkin Elmer
Sonosite
Heineken
Lucent
A T & T
Clinique
Hysingla
Nerac
Nexium
GlaxoSmithKline
Estroven
Bayer Corporation
MCI WorldCom
Ricoh
Aventis
Ethan Allen
Roche
Mirena
United Technologies


Ricoh
Playtex
Deloitte & Touche
Prudential Securities
Ortho-Cept
AETNA
Travelers
Nestlea Waters
Covidien
TIAA-CREF
MasterCard
Chase Mortgage
Fujitsu
United Way
Zurich-American
Pearson
Leverage
Konica/Minolta
R.I.S. Media
Amerifit Nutrition
Schering Plough
Elekta
QVC

And More